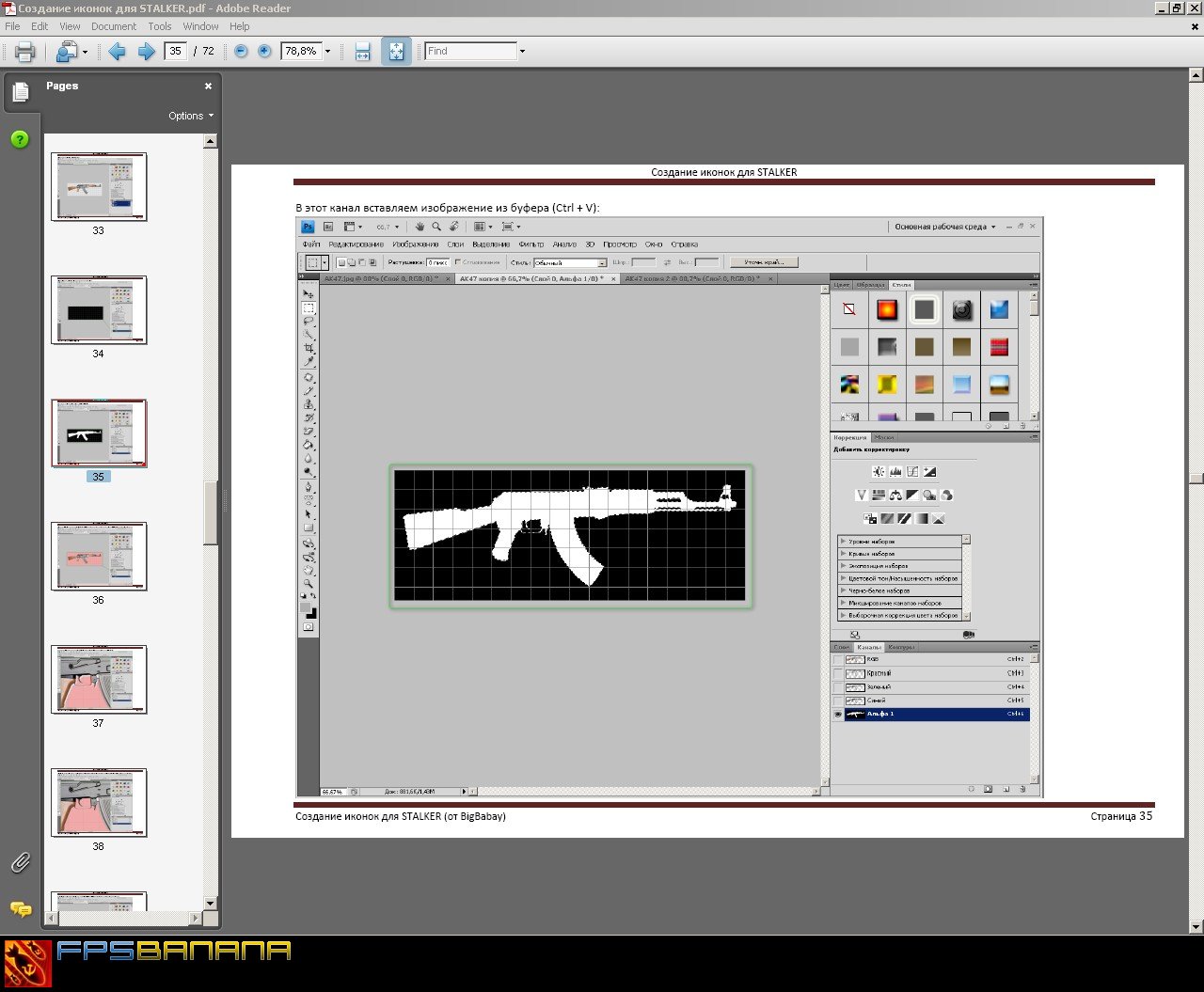 From time to time on various forums there are Russian positions and asked to explain how you can make icons for the game STALKER. Since the forum long enough and it is difficult to explain, but left unanswered, too, want not want to have decided to write something like "manual" about how I create icons.
Do not pretend to have a powerful skill in this area, also do not claim authorship of the methods I just added a few little things on my own and wrote this manual. If anyone is useful, is here:
Russian filehost http://ifolder.ru/12922558
Multilingual including english filehost http://www.megaupload.com/?d=M4WC0DEG
Site archiver http://www.7-zip.org/
format - 7z SFX (archive PDF), Weight - 14.15 MB (17.6 MB decompressed), size - 72 pages and all images, so that language is not important (at least I hope so). :) Created - May 2009.
P.S. Sorry for my English ... :)